Krewe of Perpetuance
Fat Tuesday, Mardi Gras 1998
Fillmore Auditorium
---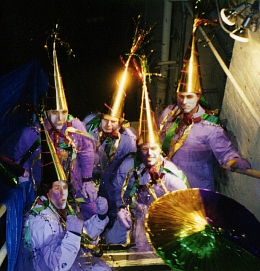 The Krewe of Perpetuance convened
at the Fillmore Auditorium in San Francisco
on Fat Tuesday to celebrate Mardi Gras.
Adorned in traditional Mardi Gras purple and gold,
the Krewe of Perpetuance cavorted and cajoled
among the revelers parading around the Fillmore
preceeding Bob Weir's Ratdog performance.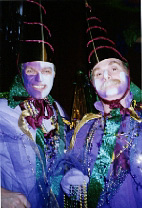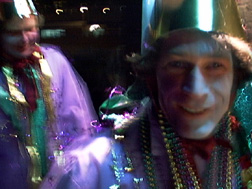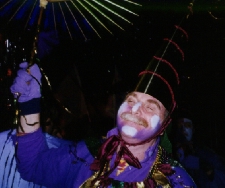 The Parade was led by an ensemble of
Those Darned Accordians featuring the
amazing J. Raul Brody pictured below at the right.
Pictured below at the left is Bob Weir, infamous musician.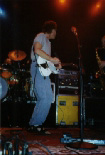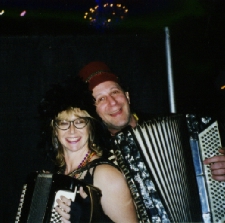 Celebrating Mardi Gras is about wide open anything goes...
it wouldn't be a celebration without the anarchistic JonEx
shown below.

And so it went... Hey Now!!!
---
Photos by Helvetica
---