The Jester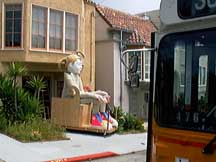 4 feet wide
8 feet long
11 feet high
Wood
Steel
Aluminum
Plastic
Canvas
Cardboard
Acrylic
Fabric
LED lights
Wheels
The Cosmic Giggle!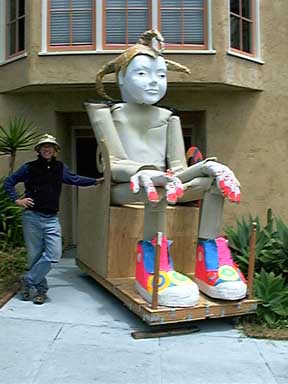 Are We Really? and the Jester,
or is that,

Are We Really? a Jester?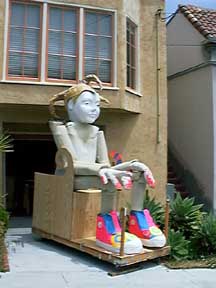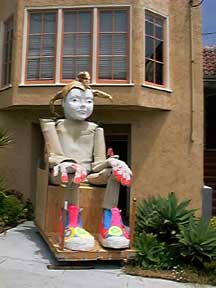 . . . still doing weird things in the name of art!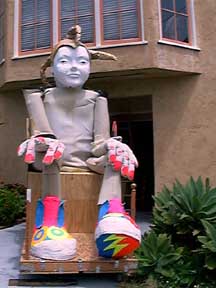 . . . with lightning bolts on the soles.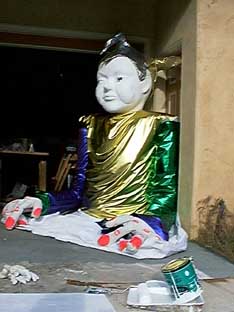 ... the work in progress.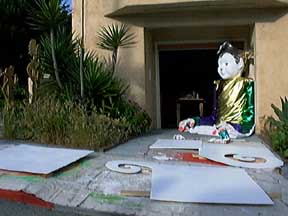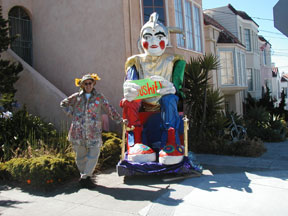 The following two images show the Jester installed at the entry to
Wavy Gravy's Camp Winnarainbow for Kids in Mendocino County California.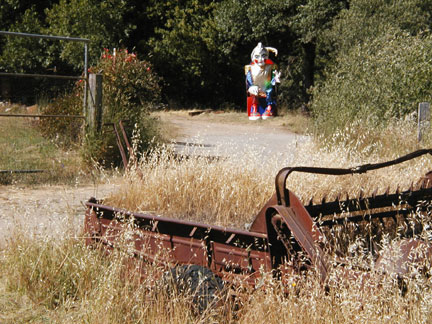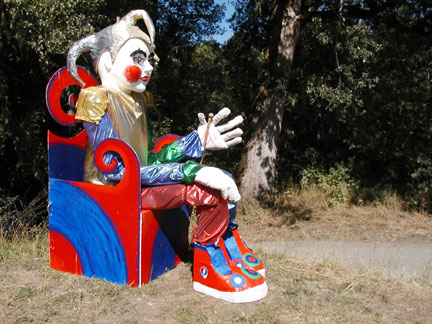 Click here to see the Jester's progression...