The fabulous Eden Anderson!
2001 San Francisco amateur womens champion
What a day for a daydream... or at least a walk on a new mowed lawn!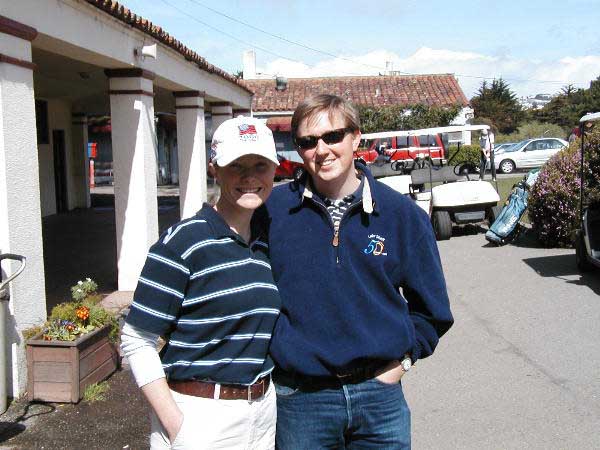 Eden with her caddy minutes before teeing off in an attempt to defend her
2001 San Francisco womens amateur title on March 10, 2002.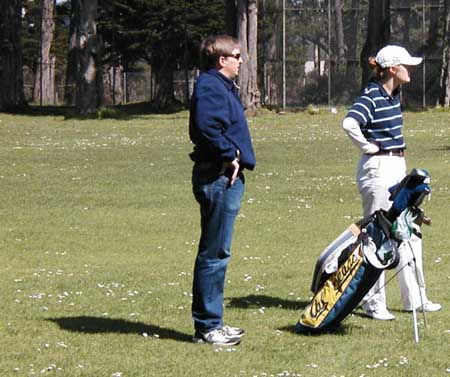 It was a bright March day in the San Francisco neighborhood
providing clover the opportunity to bloom.
At least it was not snow on the ground!

Notice the attentive, upright caddy posture.
The day was young... it was still the first hole!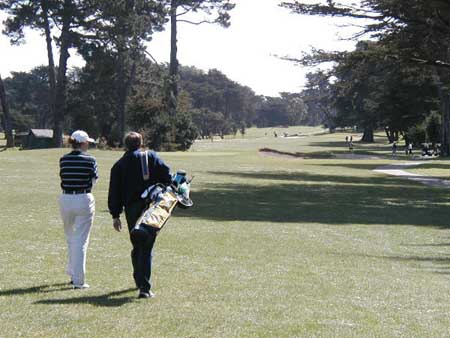 Approaching the green, the caddy is wondering
if he will make it through another seventeen holes
while Eden contemplates how she will make par.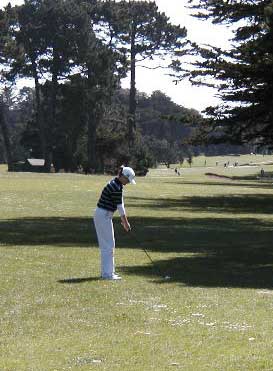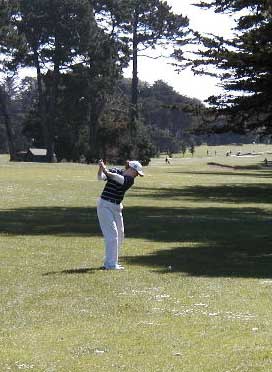 This is not shooting from the hip... it's just plain hip.
It's not easy trying to hit someone standing
in the fairway three hundred and sixty-two yards away... when they're not looking.
Stay tuned for more Eden...
For those of you dialing up over a 56K modem, this short movie will take 15 minutes to load.
Go make a cup of coffee, or change the water in the flower vase while it loads,
you will be able to see the fine form of the fabulous Eden Anderson.
If you can not view the movie above, you may need the Quicktime Plugin for your browser.
download the free Quicktime player and plugin free from here.
The best defense may be a cultural offense:
The results are in from the first round of the 2002 City Championship -



Click here to see the results of each round of match play.
Eden's law school experience will undoubtedly help her
sue Mother Nature for the soggy fairways and sluggish greens.
On the other hand, she can always blame her caddy!
This web page is a fabrication by Are We Really?